There is a reason you meet people. Either you need them to change your life or perhaps you will change theirs.
Meet Marie MOZZI
MENTORING AND EMPOWERING
Leading from The Heart.
Using creativity and energy that motivates teams to work collectively, Marie is an unstoppable force who infuses positive change in those around her with a mission of developing their leadership skills, improving communication and developing cooperative alliances. She has a passion for training and coaching focused on the needs of those she serves delivering kind, fair, heart centered guidance.  Delivering presentations to large and small audiences of all ages, Marie uses her gift for combining storytelling and humor with activities that inspire everyone.  Her authenticity and warm demeanor make her a fun and memorable speaker.
Witnessing the empowerment and success of others is what truly lights her fire!
Marie believes leaders are informed by their experiences.  Encouraging individuals to untether their limiting beliefs from scripts of the past in favor of finding new ways of living in the present, she inspires, educates and guides others toward a life of vitality and joy by reducing conflict and increasing cooperation.
Leadership is being prepared to take the lead when your unique skillset or personality is what is needed. 
We may become leaders for an hour, or a day, or a lifetime. We need to meet every individual where they are and unleash their inner leader. It's time to spark creative thinking and light that fire within. Informed by a servant leadership philosophy Marie sees gifts and goodness even when individuals fail to see those attributes in themselves. She listens intently and collaborates with clients to identify their next best step then encourages them to take action.
"There are so many possibilities with this younger generation. And one of those is to discover and then mentor potential leaders."
While working with youth groups Marie has found young people like to work together and as individuals seek a quality of life that fits their interests and concerns.  They want to know that whatever they are doing, or whatever they commit to including school, activities, college or career path is ultimately going to make a difference.
SPIRITUALLY INSPIRED
Marie knows that her ability to lead and display heartfelt concern for others isn't something she's doing alone. Her life is spiritually rooted, putting God in the driver's seat. She has learned firsthand what it means to get out of the way to allow that to happen. She puts genuine concern for another's potential at the forefront of her work. Marie has a deep and heart-centered desire to engage in compassionate service via her work.  She has led mission trips, created corporate give-back events, and instituted gratitude initiatives like the current Heart, Hope Connection project. With a servants heart, Marie believes we are conduits to living out love and hope on this earth. Through her work as a Youth Minister and spiritual director, Marie guides others to embrace a servants heart while connecting to and sharing their gifts and talents.
Youth Advocate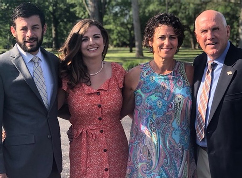 As a teacher and youth minister, speaker, Marie advocates for today's youth's rights and potential.  Marie inspires young people to find their authenticity and be disciples in this world, emerging into a servant leader in their own right. Marie empathizes and addresses teens about holding on to their values and convictions and being clear on how they want to show up in this world.
Creating your Journey
As a competitive athlete and fitness professional for years, Marie understands intensity and rigidity. Sometimes too much is not the answer. Embracing the body, mastering self-acceptance and discovering a gentler approach to wellness is where the answer lies for most people. Marie has worked with thousands to transform their lives to one of exceptional health and self-acceptance.
A personal note
Marie has a variety of interests. With a professional fitness/wellness background, she enjoys a variety of sports activities including tennis, golf and biking. When it comes to filling her personal bucket, Marie loves music, singing and dance, cooking and creating and, of course, she loves the great outdoors. Her favorite place is the beach— any beach! Her greatest gift and title thus far is that of "Mom." Marie resides in Madison with her husband Chuck and their Tibetan pup, Zoey.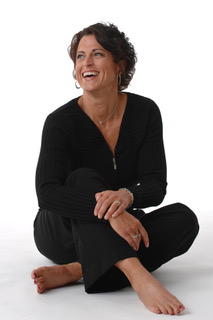 I was so impressed with the way you handled the kids---you have the gift. The fact that almost of the teens did not know each other, live in different neighborhoods, come from disadvantaged backgrounds and had no dancing experience really made your accomplishment all the more incredible. The ROUTEEN performance was terrific!