The Joy of Servant Motherhood

Marie Mozzi
The Joy of Servant Motherhood: One Mom's Journey
Through Marie Mozzi's storytelling skills, you'll learn how to create a safe, nurturing, and supportive environment for your children while promoting their growth and development. By adopting a servant leadership approach, you'll discover how to lead with strength, love, and confidence, turning your insecurities into confidence and empowering you to lead from the heart.
Displaying faithful and loving service will impress on your children what a servant leader looks like. With Mozzi's guidance, you'll be ready to start off on the right foot or change what hasn't served you well in the past, ultimately raising your children to be future servant leaders themselves.
"The Joy of Servant Motherhood" is filled with actionable tips and suggestions that you can use right away to create the supportive, loving atmosphere you desire in your home.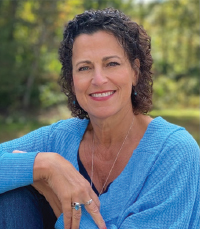 ABoUT THE AUTHOR
A Speaker, Trainer, Youth Minister And Spiritual Director
Marie is an unstoppable force who infuses positive change in those around her. Witnessing the empowerment and success of others is what truly lights her fire! Encouraging individuals to untether their limiting beliefs from scripts of the past in favor of finding new ways of living in the present.
She has been a corporate executive director, teacher and coach as well as a competitive athlete and fitness professional. Informed by a servant leadership philosophy Marie is a speaker, trainer, youth minister and Spiritual Director. As a woman of faith, she knows that her ability to lead and display heartfelt concern for others isn't something she's doing alone. God is in the driver's seat.
review
I am reading your book and I love it! Beautifully written. Beautiful messages. What the world needs. And all done with grace, gratitude and so much wisdom."
Review
In "The Joy Of Servant Motherhood", you truly will feel the "joy"! All motherhood is service…but grasping the joy in the day to day of motherhood is something I often forget and have forgotten to do. In this lovely book, part memoir and part instructional, I was reminded about the true joys of a life in service to my own two daughters, and was given an opportunity to reflect on my journey with my children. May you read Marie's book and discover the joy within the service of that blessed title, "mom"!
review
I found so much to relate to in The Joy of Servant Motherhood. So many memories came flooding back to me! This book is filled with tons of practical wisdom and advice for mothers. Pretty sure fathers will gain a lot of insight as well! A great reminder that when we learn to serve, we truly live well.

— The Joy of Servant Motherhood - One Woman's Journey —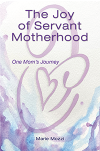 As a parent, you play a critical role in guiding your children through the early stages of life. But what does it mean to be an effective leader as a parent? 
In The Joy of Servant Motherhood: One Mom's Journey, author Marie Mozzi shares her experiences raising a child as a single mom with faith and intention and choosing to lead with a servant's heart.
AUTHOR EVENT
Join author and speaker Marie Mozzie for a light-hearted, interactive gathering as she shares stories, tips, and takeaways from her new book. Creating connection is essential for both parents and kids. Simple but powerful messages can encourage and help create resiliency for our kids in this wobbly world.
SEPTEMBER 27, 2023