There is a reason you meet people. Either you need them to change your life or perhaps you will change theirs.
Meet Marie MOZZI
Growing up, Marie fondly remembers her Dad telling her, "You have ants in your pants." Today she doesn't deny that at all. Fortunately, she was encouraged to pursue a variety of interest and to try anything at least once. So she tried it all and hung on tightly to the things she loved. As a result, her professional and personal journey has been a collage of amazing mentors and personal experiences. She weaves her life, faith and "loves" into a unique leadership and coaching style that resonates in these challenging and unprecedented times.
Mind  Body  Spirit
Marie graduated from John Carroll University with a degree in Religious studies. Alongside the importance of her faith in her life, she never let go of her love for recreation and activity. Her belief in the integration of mind, body and spirit saw her career split between wellness and being a full-time youth minister and Catholic school teacher. As a personal trainer, instructor, nutritionist, and competitor, Marie coached and motivated others toward a "well" life. From there, she directed destination resort Spas & Wellness properties throughout the country.
Marie has merged her life's work with her spiritual path with her call to mentor, inspire and coach others. As a consultant, coach and entrepreneur. Marie has worked to elevate productivity and best practices while bringing out the best in others. She has a refined perspective, helping others uncover their gifts and pursue their dreams, not someone else's.
A WAKE UP Call
In the fall of 2019, Marie faced an illness that was making her physically sick and simultaneously confronted what her mind was telling her. This life-altering event changed her course and led her to devote her time to sharing her wisdom and experiences with others.
MENTORING AND EMPOWERING
Throughout her life, Marie has excelled in leadership roles. She is an unstoppable force who infuses positive change in those around her. Marie brings soulful, kind, fair and strong leadership to the table along with a passion for training, empowerment, and betterment that benefits any business's bottom line and employees' well-being. Using her creativity and energy, she inspires and motivates teams to work collectively.
As a coach, Marie knows how to guide individuals to untether themselves from scripts of the past and discover new ways of living in the present. She inspires, educates and leads others to a life of vitality and joy by integrating mind, body and spirit. For Marie, witnessing empowerment and the success of others is what truly lights her fire!
As a bridge-builder, Marie knows how to coordinate opportunities for "next step" connections. She believes in others, attracting visionaries in their own right, who just need a nudge to pursue their dreams! Marie sees gifts and goodness in others, even when they fail to see them in themselves. She listens intently and collaborates with clients to create their next best step.
As a presenter, Marie has delivered heartfelt presentations to audiences of all sizes. Her genuine personality and warm demeanor make her a fun and memorable speaker. She has a gift for delivering her message to her listeners by using a combination of storytelling, humor, and audience interaction. Marie inspires others through her words.
SPIRITUALLY INSPIRED
Marie knows that her ability to lead and display heartfelt concern for others isn't something she's doing alone. Her life is spiritually rooted, putting God in the driver's seat. She has learned firsthand what it means to get out of the way to allow that to happen. She puts genuine concern for another's potential at the forefront of her work.
Marie has a deep and heart-centered desire to engage in compassionate service via her work.  She has led mission trips, created corporate give-back events, and instituted gratitude initiatives like the current Heart, Hope Connection project.
Youth Advocate

As a teacher and youth minister, speaker, Marie advocates for today's youth's rights and potential. She has written grants for schools to improve wellness opportunities, created a trademarked performance-based group, led service projects, outreach work, and provided keynote addresses to youth audiences across the country. Marie inspires youth to find their authenticity, care for their mind, body and spirit, and coaches them toward establishing best practices for their future. Marie empathizes and addresses teens about holding on to their values and convictions and being clear on how they want to show up in this world.
Creating your Journey
Reaching personal and professional goals will ultimately be affected by how we treat what's inside, our health and wellness. Marie is well aware that the road to taking control of your health may feel daunting. Marie customizes your program by incorporating food, movement, energy work and more to bring vibrancy and enthusiasm to your life. She will mentor you throughout the entire process and, when necessary, challenge you to "push" beyond your comfort zone.
As a competitive athlete and fitness professional for years, Marie understands intensity and rigidity. Sometimes too much is not the answer. Embracing the body, mastering self-acceptance and discovering a gentler approach to wellness is where the answer lies for most people.
Marie has worked with thousands to transform their lives to one of exceptional health and self-acceptance.
When it comes to filling her personal bucket, Marie loves music, singing and dance, cooking and creating and, of course, she loves the great outdoors. Her favorite place is the beach— any beach! Her greatest gift and title thus far is that of "Mom." She is a "new" wife and is grateful for finding her true love. Marie resides in Madison with her husband Chuck and their Tibetan pup, Zoey.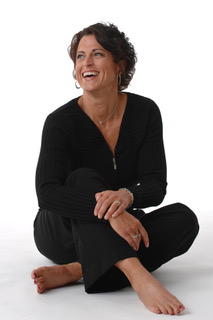 I was so impressed with the way you handled the kids---you have the gift. The fact that almost of the teens did not know each other, live in different neighborhoods, come from disadvantaged backgrounds and had don dancing experience really made you accomplish me all the more incredible. The ROUTEEN performance was terrific!